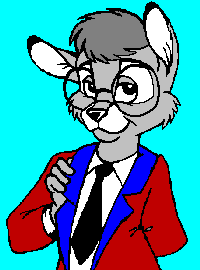 Timothy Fay
Net Artist, Programmer/Analyst, political malcontent.



There have been
visitors to this page since 2/14/96, according to web-counter.



Cartoonis Personae
---
Welcome to my home page, and thanks for stopping by! Below are the main links to my little virtual world, so feel free to explore (and there is a lot of stuff to explore out on the World-Wide Web!). If you spot any links that are broken, or if you have a question or comment, or if you just want to say 'hi', feel free to drop me a line.


Enjoy!
---
Comments, questions, brickbats and spare change to: fayxx001@tc.umn.edu

All material on this page copyright © Timothy Fay, unless otherwise indicated.

And now, an intrusive disclaimer forced upon me by the University of Minnesota: